The Transformation Atlas is an innovative tool that helps users explore the entirety of the BTI's extensive data set. An engaging presentation of information and intuitive navigation structure provide easy access to the BTI's key findings.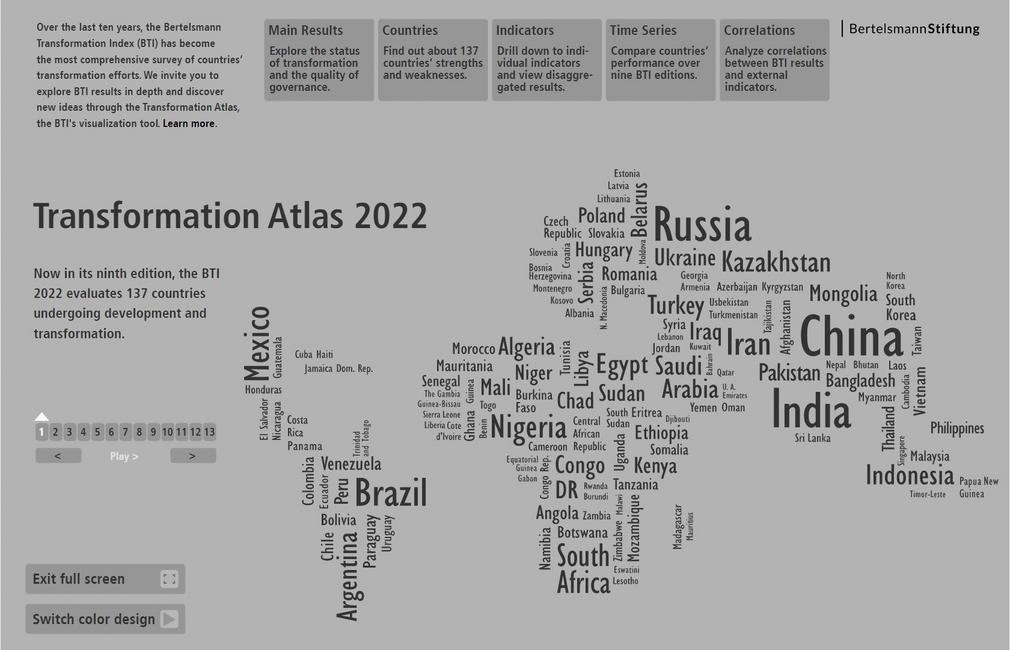 The BTI Atlas provides:
- access to 7,124 individual scores for the BTI 2022
- a broad set of data from previous BTI editions
- each scores's underlying in-depth qualitative analysis
- new insights through modern data presentation
- illustration export functions
.